Today, the online experience is in the age of personalization: no more chronological order or popularity lists without taking into account the user and his interests. Websites can now rely on powerful tools to guarantee a personalized experience to their users: recommendation algorithms.
What is a recommendation algorithm? Why do some websites use recommender algorithms? Which websites use recommender algorithms? Find out everything you need to know about the subject.
Recommendation algorithm: definition of operating principles
Before going into details to know which websites use recommendation algorithms, it is necessary to understand what these computer tools really are.
Recommender algorithm: predicting users' behavior
A recommendation algorithm is a computer tool that, thanks to the processing of a set of data on users, will be able to establish a set of criteria and evaluation. This will allow to group users according to certain behaviors and to predict recommendations likely to be suitable for other users of the same group.
The recommendation systems of this type of algorithm are constantly evolving thanks to machine learning. In addition, each user behavior will allow them to improve to aim more and more accurately each time.
What are the different types of recommendation algorithms?
The two most common recommendation algorithms concern:
Product purchase: the recommendation algorithm will recommend to a user a list of items to buy based on several criteria (previous purchases, purchases of other customers with similar profiles, etc.);
Content recommendation (music, video, article, etc.).
This is achieved by combining three types of algorithmic methods: content-based recommendation, collaborative filtering or a combination of both.
Examples of markers in a recommendation algorithm
You may be wondering what are the classic markers that may suggest a website is or is not using a recommendation algorithm.
Here are some headings or phrases that may help you detect that you are on a website that uses a recommendation algorithm:
Frequently purchased together;
Related to the items you viewed;
Customers who purchased this item also purchased ;
Recommended for you based on a previous purchase.
On some content sites, there is also often a section called "Recommendations". This can be based on the popularity of certain content in general, but can also be the result of a recommendation algorithm to offer you a personalized experience.
Why do some websites use recommendation algorithms?
Depending on the website and its primary purpose, the use of recommendation algorithms can have several interests. Some sites even use different algorithms to fulfill different missions.
Here are some of the benefits that website owners are looking for with a recommendation algorithm:
Improve user experience;
Increasing key performance: this is the heart of the value of a recommendation algorithm. By recommending the right things to its users, the website will be sure to keep them longer or make them buy more. Thus, viewing time, reading time, average shopping cart… everything is increased thanks to an efficient recommendation algorithm;
Manage and analyze a large volume of data easily and quickly: processing a large amount of user data by hand is no longer an option to get reliable results quickly. An algorithm will make it much easier to filter, manage and analyze the data.
If websites used to rely on simple rankings or popularity lists, recommendation algorithms have truly revolutionized the online world. For both site owners and users, the experience is improved and everyone wins!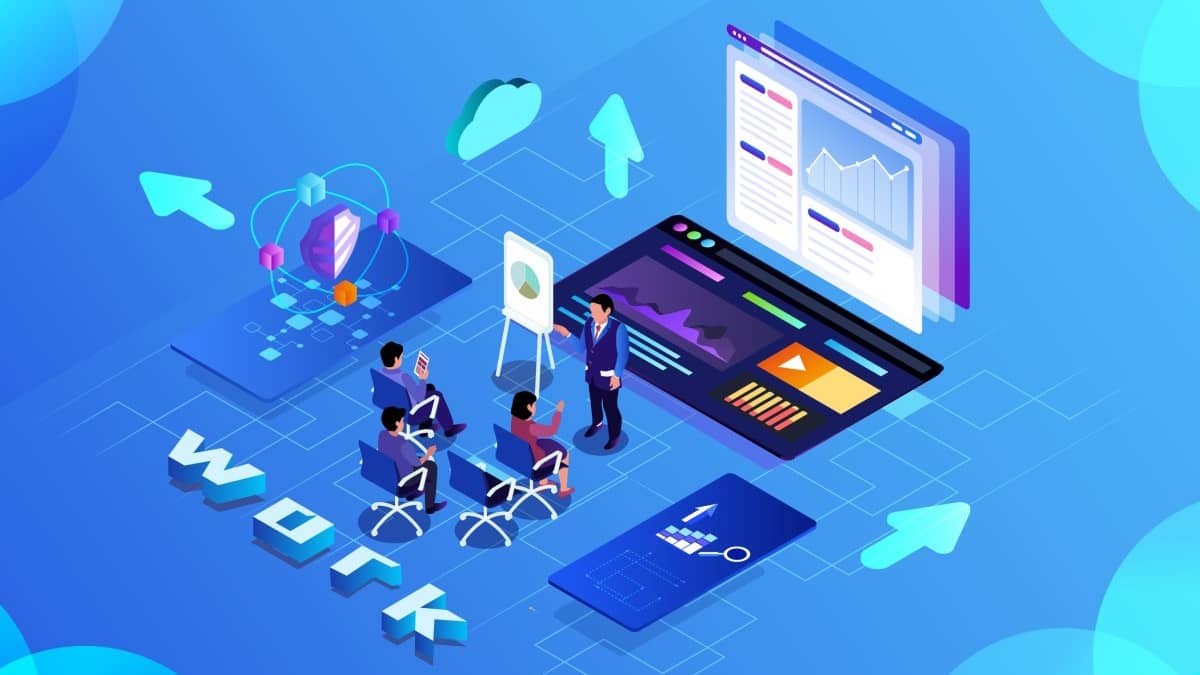 SEE ALSO: 4 ways to boost your productivity using Data Science and Artificial Intelligence
Which websites use recommendation algorithms?
As you can see, recommendation algorithms are nowadays pillars of websites, so much so that they are very often found online. Here are some examples of major websites that use one or more recommendation algorithms.
Social networks
Social networks are now known to use recommendation algorithms to keep users on their sites longer. Indeed, with content cleverly analyzed to please a user, he will move from content to content and thus consume more content, regardless of its nature. The time is long gone when the user could browse a news feed by chronological order, today, social networks are in the era of recommendation algorithms.
Youtube
The recommendation algorithm of Youtube is based on several criteria in order to recommend the right type of content to its users. Thus, it analyzes the viewing time, the display time, the size of a Youtube channel or the different subscriptions of the user.
All these criteria will allow Youtube to recommend relevant content. This will evolve according to the way you consume content on the site, whether it is recommended or not.
Note: it should be noted that you can educate the recommendation algorithm of Youtube if you do not like a recommended video. On the "…" next to a recommended video, you have the choice to click on "Not interested" or "Do not recommend the channel".
Twitter
The Twitter recommendation algorithm is based on many factors related directly to a tweet, but also to the account itself.
Visually, for users, the Twitter news feed may thus show "Popular Images" or tweets "liked" by an account or accounts they follow ("A, B, C and X other people liked this").
In addition, the recommendation algorithm can include a tweet from an account by mentioning that many of the accounts you follow also follow that account.
Facebook
Not all content will be visible to all users the moment it is published, and Facebook is one of the first websites to have implemented this.
Depending on the "success" of a post (initial reach), the algorithm will recommend more or less content to the audience.
Other sites that use recommendation algorithms
Of course, social networks are not the only ones to use a recommendation algorithm to improve the user experience of their site.
For example, here are some other websites that use recommendation algorithms:
Amazon
Google Discover
Netflix
Spotify
Linkedin
OInstagram
TikTok
Nevertheless, it is a safe bet that the list of websites that use recommendation algorithms will grow year after year, especially on online stores.